Design & Planning Service
Phone: 510 - 471 - 4692
Fax: 510 - 471 - 7641
Cell: 510 - 750 - 5090
PATIOS - WALLS - DRIVEWAYS - EXPOSED AGGREGATE - BRICK & STONE WORK - PORCHES - STEPS - WALLS - DRAINAGE SYSTEMS
WE ALSO BREAK OUT AND REPLACE OLD BROKEN CONCRETE
Welcome to Pedro's concrete. We've been serving the SF Bay Area for over 20 years. We can create any kind of impression you're looking for. We work concrete, stone and bricks. We do custom work and are proficient combing any of the materials together to create your dream patio, garden, backyard, driveway or just general project. Here at Pedro's concrete we like to let our work speak for itself, so please take a look at the concrete pictures, brickwork pictures or stonework pictures on our website and then give us a call. 510-750-5090
CALL TODAY FOR FREE ESTIMATE
WE LOVE OUR CUSTOMERS
This is a small sample of the wonderful reviews we've received from our great customers.
UPDATE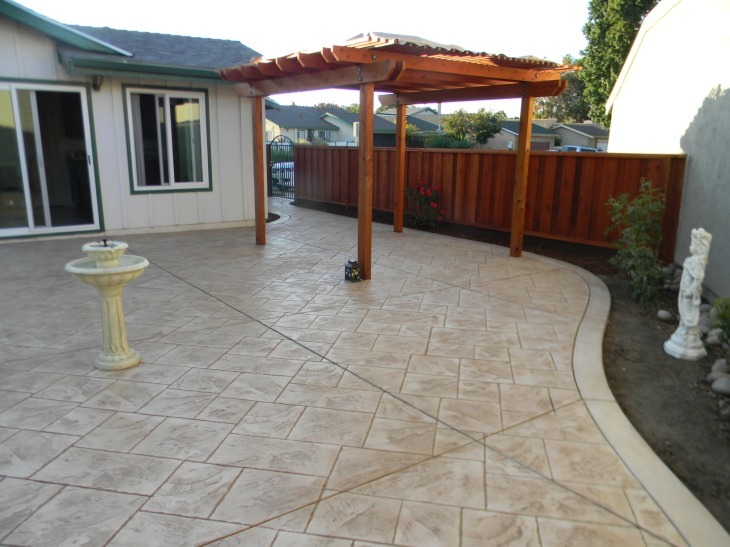 Most people don't realize the full potential of concrete work and how much it can enhance your home or business. Too often when the hear the word concrete they might think "dull" or "drab", however nothing could be farther from the truth. We have the ability to add designs, colors and patterns into pretty much any concrete project you can imagine. And you get the added advantage that concrete is made to last a lifetime. Concrete takes the toughest abuse and still looks great. Give us a call today and get the patio you've always wanted.
Nothing says elegance like brick work. That is if it's done properly. If not, you're stuck with something that you just don't want to look at everyday. Call the professionals with over 20 years experience in the brick work industry. We'll create that dream Bar-B-Que pit or add a great walking path though your garden, or create a great accent around your backyard. Whatever your brick project might be, let the brick work professionals take care of it for you. Call Pedro's concrete today. You'll be glad you did.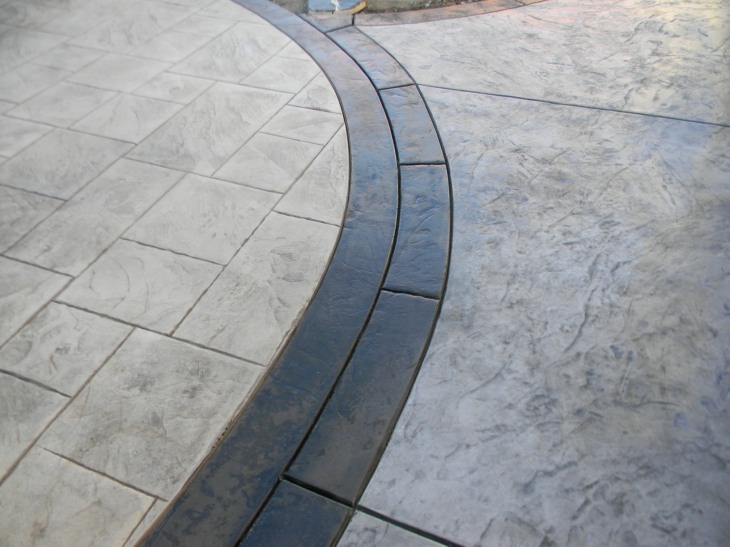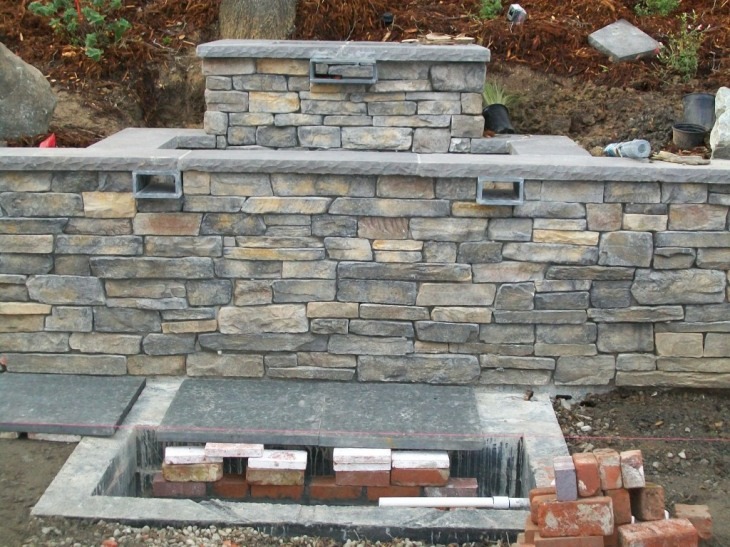 Stone work is very versatile, you can create free standing fence, full patio, yard divider or use it as trim work for the tops of brick fences, or on the sides of house, garages or storage sheds. There are probably over a hundred different ways stone work can improve your property. Why not give the people that have over 20 years experience in stone work find the combination that's perfect for your home. Give Pedro's Concrete a call today and get your next stone work project underway.
At Pedro's concrete we have over 20 years experience with just about every stone / brick / concrete material and combination that you can think of. We've embedded stone into concrete, created brick fences with stone work on top, set up stone work as trim around concrete patios and laid out brick patios with concrete accents. In short we've done it all. Now is the time to let our expertise work for you. Give us a call today and we'll make your special project come to life right before your very eyes.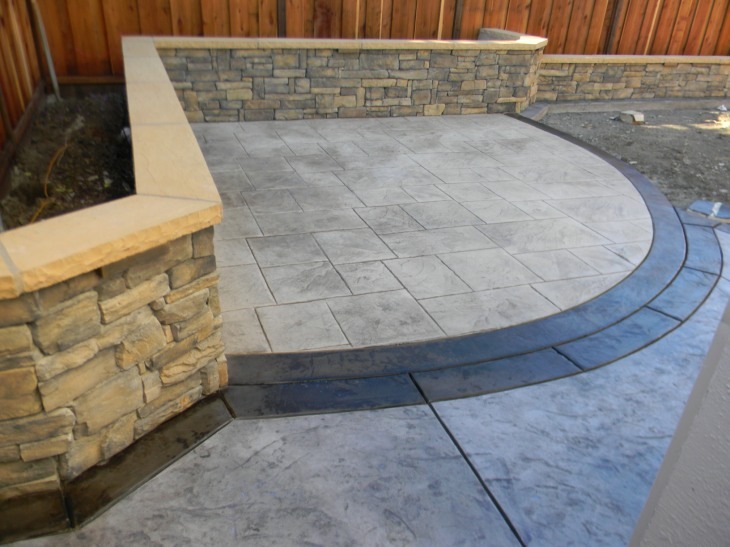 CALL TODAY FOR FREE ESTIMATE
We've been serving the SF Bay Area for over 20 years. We can create any kind of impression you're looking for.

Call Us On: 510-471-4692 / Fax: 510-471-7641 / Cell: 510-750-5090

Email Us at pedrosconcrete@gmail.com